Tesla to pick site for massive battery 'gigafactory'
United States&nbsp
new vehicle technology&nbsp
business&nbsp
video, news&nbsp
by Tim Willmott : Comments Off on Tesla to pick site for massive battery 'gigafactory'
Tesla Motors Inc. will prepare multiple sites but won't make a decision about the location of its first battery "gigafactory" until the end of the year, the company's chief Elon Musk said yesterday at its annual shareholder meeting.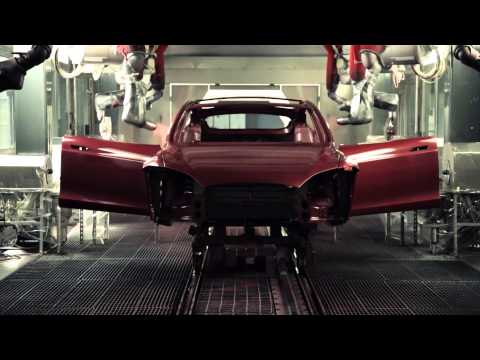 Tesla in February proposed building a $5 billion battery plant that the company said could employ around 6,500 workers and would build cheaper lithium-ion cells for its electric cars and packs for household power storage machines.
Musk has said the gigafactory should open by 2017, allowing the company to begin producing electric cars with lithium-ion cells at least 30 percent cheaper.
Potential sites for the factory are Arizona, New Mexico, Nevada, Texas and California, Musk said. Tesla's preparations will include work in up to three states "all the way to creating a foundation."
The company plans to increase deliveries of its Model S sedan by more than 56 percent this year, with expanding markets in China and other countries. Shipments of right-hand-drive versions of the Model S are starting in the United Kingdom, and deliveries to Hong Kong and Japan are on tap, Musk said.
He said Tesla is also working on plans to add auto-pilot features to its vehicles.
"I'm confident that you'll be able to go from highway on-ramp to highway exit without touching any controls" by next year, Musk said (Alan Ohnsman, Bloomberg, June 4).
Related articles