paperight.com
South Africa&nbsp
education & learning&nbsp
business&nbsp
features&nbsp
by Tim Willmott : Comments Off on paperight.com

[An] ingenious solution to widespread book shortages in the developing world [… The House] congratulates Paperight and encourages publishers to register with Paperight in making their works accessible to all. (The Parliament of South Africa, 28 Feb 2013)
South African business Paperight, founded by CEO Arthur Attwell, turns any business with any printer and an Internet connection into a print-on-demand bookstore. Paperight lets publishers earn licence fees from legal print-outs of their books, cutting out expensive distribution and printing costs, and passing those savings on to customers. A customer pays the outlet (e.g. a copy shop) for their print-out, and the outlet uses Paperight to pay the publisher. Paperight makes buying and selling books easier and, overall, more cost-effective for everyone anywhere.
There are over 150 Paperight outlets throughout South Africa – many in rural villages and poor townships where traditional book stores do not exist. Depending on individual outlet printing prices, books are cheaper to print at a Paperight outlet. More importantly, customers save time and money by not travelling to distant book stores, where books may or may not be in stock. Instead, any local copy shop can meet their needs.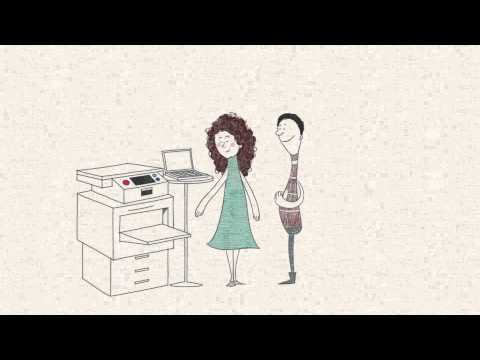 In an interview with Genevieve Vieira of The Citizen, Arthur Attwell said, "Like many countries, South Africa is big. We can't afford to ship regular books everywhere. And most South Africans don't have Internet access. By turning any copier-printer into a book factory, every copy shop into a book shop, we can solve a problem today that would take years to fix any other way. Schools could get their books today. Hospitals can train nurses today. Small entrepreneurs can get helpful business books today."
"Any copy shop can join the Paperight network by signing up for free on paperight.com. They then put a small amount of money (say, R50) in their pre-paid Paperight account. Then they're ready to print for customers. We provide promotional posters they can print for their shop advertising the service. When a customer asks for a Paperight book, they use paperight.com to download and print it out on the spot. The make their usual printing fee, and we pay the publisher from the copy shop's pre-paid account."
Originally a project of Electric Book Works, it is now an independent company funded by the Shuttleworth Foundation. Paperight has been covered by dozens of media outlets, including Forbes, Paid Content,Publishers Weekly, Rapport, You, Huisgenoot, the Mail & Guardian, and even Seventeen magazine. We've also appeared on CNBC Africa, SAfm radio, and Hectic Nine-9 on SABC2.

Related articles